Yesterday, the 6th of November, marked the closure ceremony of the 32nd edition of Carthage Film Festival (JCC). On the stage of the room Opera in the City of Culture, the list of awards winners was unveiled, which included films that belongs to ACC partners such as Film Clinic, check below the full list of winners.
"Ciné Promesse" Award went to the Saudi film "The Girls Who Burned The Night" by Sara Mesfer, "Lina Ben Mhenni" Award went to "As I Want" by Samaher Al Qadi from Palestine, and "Tahar Cheriaa" for the first film jury prize went to "Feathers" by Omar El Zohairy – Egypt, while the TV5 Monde Prize was awarded to the Palestinian film "Little Palestine" by Abdalla Al Khatib, with Special Mention to "Captains of Zaatari" by Ali Al Arabi – Egypt.
Short documentaries Awards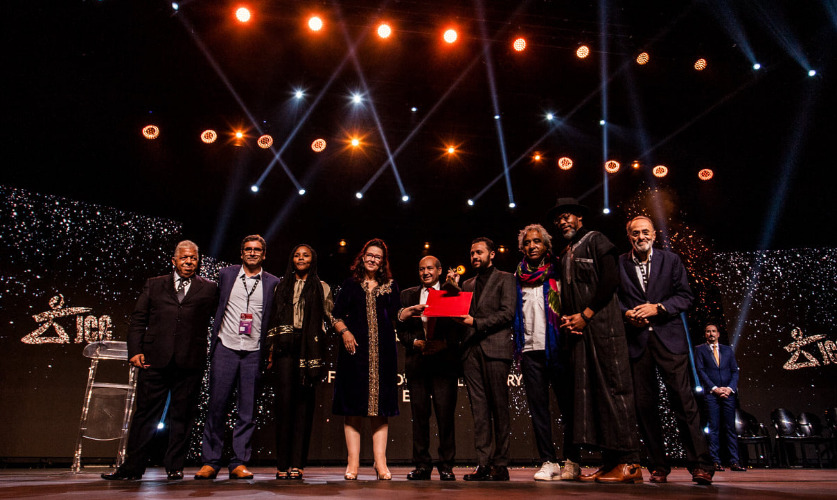 Short documentaries competition included 9 films, but the awards went to the following films. The Bronze Tanit went to "Don't Get Too Comfortable" by Shaima Al Tamimi – Yemen, the Silver Tanit went to "And Then They Burn The Sea" by Majid Al-Ramaihi – Qatar, and the Golden Tanit went to "Shepherds" by Teboho Edkins – South Africa.
Long Documentaries
13 films were selected in the long documentaries competition, and the Bronze Tanit went to "As I want" by Samaher AlQadi – Palestine, the Silver Tanit went to "The Last Shelter" by Samassekou Ousmane – Mali, and the Golden Tanit went to "Little Palestine; Diary of a Siege" by Abdallah AL-Khatib – Palestine.
Short Fiction Film Award
Out of 12 films were selected in the short film competition, The Tunisian film "In Uncle Salem Country" Slim Belhiba won the Bronze Tanit, the Lebanese film "How My Grandmother Ther Became A Chair" by Nicolas Fattouh won the Silver Tanit, while the Golden Tanit was awarded to the Somali film "Life On The Horn" by Mo Harawe.
Long Fiction Film Award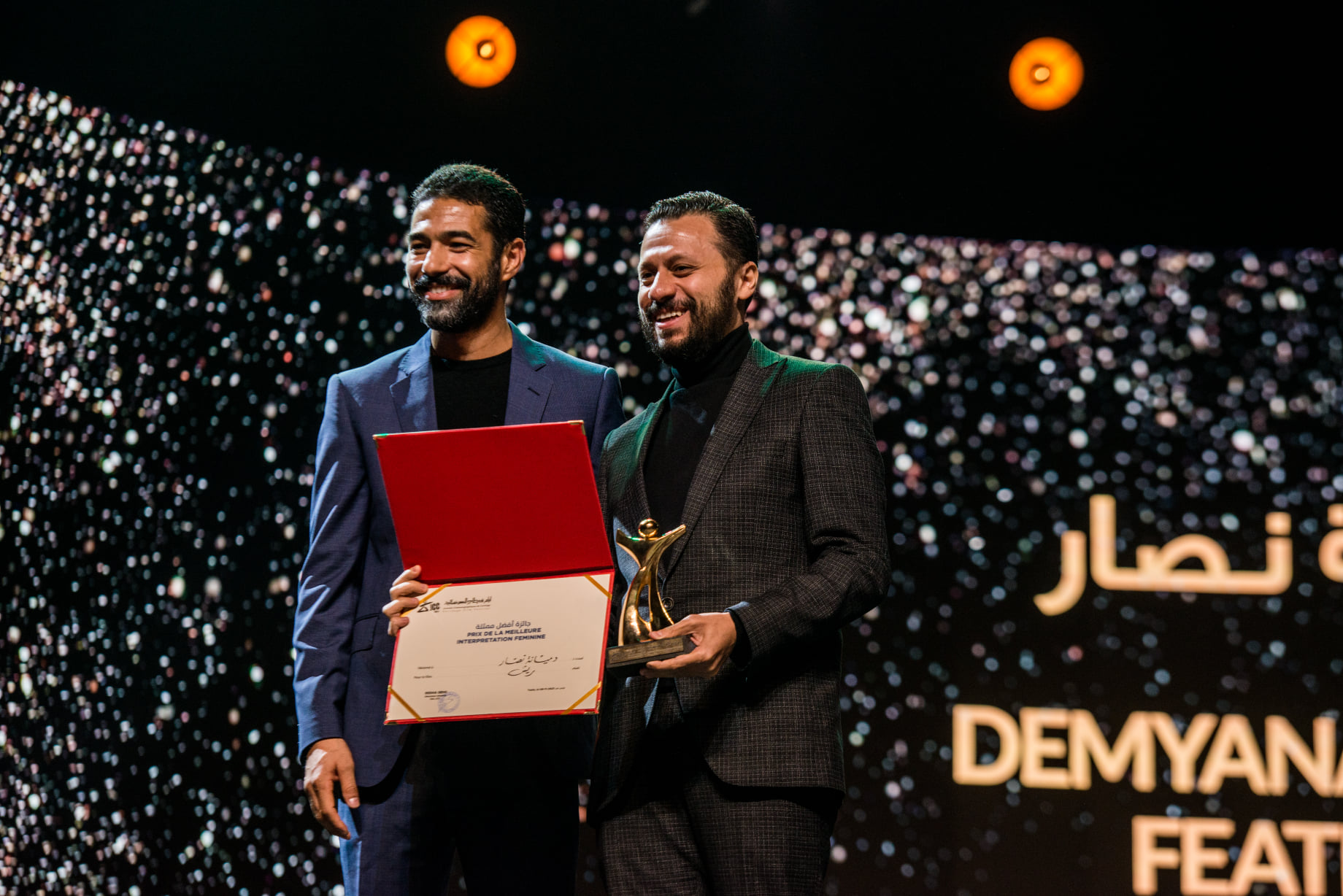 The long fiction film competition included 12 films; the Bronze Tanit was awarded to "Insurrection" by Jilani Saadi – Tunisia, the Silver Tanit went to "This Is Not Burial, It's Resurrection" by Lemohang Jeremiah Mosese – Lesotho, and the Golden Tanit for Feature Fiction Film was awarded to "Feathers" by Omar El Zohairy – Egypt, with special mention to the Egyptian film "Amira" by Mohamed Diab and the Tunisian film "Golden Butterfly" by AbdelHamid Bouchnak, while the rest of awards went as below:
Prize for Best Editing: "This Is Not Burial, It's Resurrection" by Lemohang Jeremiah Mosese – Lesotho
Prize for Best Photography: "This Is Not Burial, It's Resurrection" by Lemohang Jeremiah Mosese – Lesotho
Prize for Best Music: "Casablanca Beats" by Nabil Ayouch - Morocco
Prize for Best Screenplay: "Feathers" by Omar El Zohairy - Egypt
Prize for Best Male Performance: Omar Abdi for his role in "The Gravedigger's Wife" – Somalia
Prize for Best Female Performance: Demyana Nassar for her role in "Feathers" by Omar El Zohairy – Egypt